Bass
Recipient of the Emilee Peters Award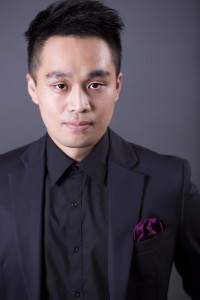 Seunghee Lee, Bass, is currently working towards his  Doctorate of Musical Arts, studying under Professor Darlene Wiley, at the University of Texas in Austin. Seunghee Lee earned his Bachelor of Music in Voice from  Yon-Sei University in Seoul, South Korea and a Master of Music in Opera Performance from University of Texas in Austin.  His repertoire includes:  Colline in La BOHEME,   in 2014,  the title role in Le NOZZE di FIGARO, in 2015, Simone in GIANNI SCHICCHI, in 2016,  Gideon March in LITTLE WOMEN, Speaker in Die ZAUBERFLOTE and  Bartolo in Le NOZZE di FIGARO in the summer of 2017 during the Miami Music Festival.
Sunday, June 25, 2017
Seunghee sings La calunnia from Rossini's Il BARBIERE di SIVIGLIA and
Schweig, Schweig damit dich niemant warnt from Weber's Der FREISCHÜTZ. 
He was accompanied by Doctor Janice Fehlauer. 
HD Video by Robert Land Productions.