Mezzo-soprano
Recipient of the Paula Arnold Award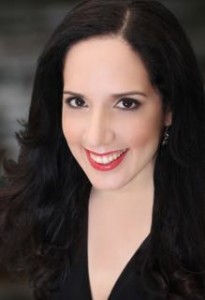 Marisan Corsino believes that music is the "art of communication that unites people around the world and therefore a key instrument for life itself." Acclaimed by the Brooklyn Daily Eagle as "a rich" and "mellifluous mezzo" and described by stage directors to have a "deep and honeyed tone voice and alluring stage presence" (Candace Evans, director). Marisan Corsino was recently a finalist of the Twelfth Lois Alba Aria Competition (2017). She has won several competitions including the Grand Prize in the Golden Voices of America competition in 2016, where she was invited to present a recital with the Kostroma Symphony Orchestra in Russia as well as sing at the winner's concert in Carnegie Hall. In 2015, she won first place at the AFAF Russian Music Festival and performed in Carnegie Hall as part of, "Tchaikovsky: The Voice of the People; a Poet of the Soul" in honor of 175th anniversary of his birth.  Marisan is an avid performer of new music, performing the role of Clementine from the opera Clara by Victoria  Bond at the Cutting Edge New Music festival in NYC, with much success. Some of her operatic credits include the roles of Suzuki from Madama Butterfly, Carmen, Hansel from Hansel and Gretel, Flora Bervoix from La Traviata, Beppe from L'Amico Fritz, Florence Pike from Britten's Albert Herring, Cherubino from Le Nozze di Figaro, Prince Orlovsky from Die Fledermaus, and Gianetta from L'Elisir d'amore to name a few.  She has performed with renowned opera companies, festivals, and programs such as the Martina Arroyo Prelude in New York City, the Janiec Opera Company of the Brevard Music Center, the Amalfi Coast Music Festival in Naples, Italy, the Regal Opera in TX, The Dallas Opera, AIMS, the Mùsica e Mùsica Festival in Urbino, Italy, and others. While pursuing her studies at the New England Conservatory of Music she performed in several operas and concerts. Ms. Corsino is an active recitalist and oratorio performer. Ardent about concert music, Ms. Corsino has performed as a soloist with recognized orchestras such as the Fort Worth Symphony in Texas. Some of her concert solo credits include performances of Mozart's Requiem, Handel's Messiah, Saint-Saens' Christmas Oratorio, and Bernstein's Chichester Psalms among others. She has presented recitals in several different venues in the United States including the Hugh Hodgson Concert Hall in Georgia, Dallas's Caruth Auditorium and Boston's Jordan Hall. Marisan Corsino received her Masters and Bachelors of Music in Vocal performance from the New England Conservatory of Music in Boston.
www.marisan-­corsino.com
Sunday, June 25, 2017
Marisan sings Palina's Aria from Tchaikovsky's PIQUE DAME and
Seguidilla from Bizet's CARMEN.
She was accompanied by Doctor Janice Fehlauer. HD Video by Robert Land Productions.